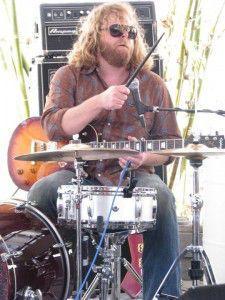 So, I went to a show one time and on the stage was a guitar and half of a drum set (kick drum, snare and a high hat). I had no idea that what was about to take place on that stage would be one of the absolute coolest things I had ever seen on a stage,
One man walked out. Sat at the drum set, picked up the guitar and said "I'm Eagle eye Williamson, and I'm gonna play a few songs."
An hour later I was still entranced by the soulful bluesy tones that one man was able to create. Nothing I can verbalize here will do justice to what I saw and heard that night. It truly is a must see thing.
Go check out his website and youtube the shit out of the videos he has out there. I promise you will be a fan. He just finished a new album that should be available soon and I have already placed my order. You should too.
check him out
here